Every product on this page was carefully chosen. I may earn a commission if you make a purchase through a link. See my full disclosure.
Do you want your writing free of embarrassing errors and mistakes?
An online proofreading tool like Grammarly can help you avoid pesky grammatical mistakes and actually improve the overall quality of your writing.
But is it worth the money and is it really the best option?
We'll find out now if this award winning writing tool is right for you.
I have heard about Grammarly for years now and have only recently begun using it (I don't know why it took me so long). As a college student and blogger, Grammarly has been an incredibly useful tool that has picked up on countless mistakes that I would not have noticed otherwise.
What Does Grammarly Do?
Grammarly is a tool that improves your writing by checking for several errors.
Spelling Errors
Spelling errors are a nuisance when undetected and can leave readers irritated by the amateur mistake. That's where Grammarly's spell check feature comes in and it does not disappoint.
Grammar and Punctuation
There are many grammatical mistakes and punctuation errors people tend to make which can be embarrassing when they are left unnoticed. However, Grammarly will detect the errors, explain why it's wrong and tell you what needs to be changed.
Plagiarism
Grammarly checks for plagiarism by comparing it to billions of articles across the web. This is beneficial if you do a lot of research for whatever it is you're writing as you can accidentally copy something and not even realize.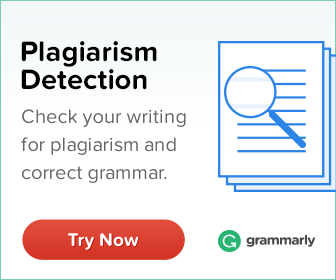 Writing Style
Along with fixing mistakes, it enhances your writing. For instance, instead of 'very cold', Grammarly will suggest a stronger adjective like freezing or frigid. The premium version will also check vocabulary, tone, run-on sentences plus more than one hundred additional features.
It will point out if you overuse words, have ineffective vocabulary or an inconsistent writing style.
Another great feature that is especially helpful to anyone writing articles for an audience is its ability to check for impoliteness and insensitive language. This is especially important since it could be the thing that makes or breaks an article for a viewer.
Who is Grammarly For?
Millions of people worldwide use this powerful tool. Grammarly was created for people who want their writing to be mistake-free including:
Bloggers
Authors
Students
Proofreaders and Copywriters
Non-Native Speakers
Proofreaders
Journalists
Anyone who wants to write the perfect email, social media post, resume, cover letter, report, presentation or thesis.
Whether you're a social media influencer or a college student, you can get a lot of use out of Grammarly as it can make your writing clean and easy to read. It will also tell you the reading and speaking time which can be great for students who need to compose a speech for a certain timeframe.
How Does Grammarly Work?
Grammarly automatically detects errors in your writing and there are three ways that it can be used:
You can copy and paste the text into the Grammarly editor.
Install the free Grammarly browser extension for Chrome, Safari, Firefox or Edge. If you have a WordPress blog, this will allow Grammarly to show corrections as you're writing the article.
You can download a piece of writing as a Word document and upload it to Grammarly's editor.
I installed the browser extension and besides not being compatible with google docs, it's great. After I'm finished with a blog post, for instance, I copy and paste it into a draft on WordPress and then click each box. If everything looks good, I get a green checkmark in the corner. If there's a mistake, it will be highlighted in red. It's basically the same thing as the Grammarly editor except you don't have to be on their website for it to work.
Once you're on Grammarly, it will flag any errors in red as it did for my post about Tailwind which is an amazing tool if you use Pinterest or Instagram. All you have to do is hover over it to see what is wrong and how to fix it. It's as easy as pie.
As you can see, correcting your writing has never been simpler than with Grammarly's advanced technology.

Differences Between The Free, Premium and Business Plans
Grammarly's free plan has almost everything the premium plan has besides the plagiarism checker and the advanced writing detector.
It is not necessary to go straight to the premium subscription in order to get the most out of this amazing grammar checker. In fact, it's great that they allow so many features on their free version to begin with. Furthermore, if you would rather save your money or don't have the money to spend on Grammarly right now, use the free version. It's better than nothing.
There is also a business account which only applies when you have a team of three or more members. It includes an admin panel, centralized billing, team usage statistics, priority email support and each member will have their own individual account.

How Much Does Grammarly Cost?
Here are the costs of each Grammarly plan for 2019:

The free subscription is best for anyone who doesn't have a large budget and would like to try it out before spending money.
Grammarly premium monthly subscription costs $29.95 per month.
Grammarly premium quarterly subscription costs $19.98 per month, billed as one payment of $59.95.
Grammarly premium annual subscription costs $11.66 per month, billed as one payment of $139.95.
The best deal out of these three premium options is the annual subscription. In all, it costs about $100 less than the quarterly plan and $200 less than the monthly plan. If you do decide to go with premium, go with the annual plan as it is the most cost-effective option.
Grammarly business subscription costs $15 per month per member, billed annually and needs a minimum of three members.
If you have a team of workers who will all need to access Grammarly, the business membership is your go-to subscription plan.
Should I Go With Free Or Premium?
If you feel uneasy about spending money on their premium plans, I would suggest going with their free version. You can use it for however long you like without ever having to put in credit/debit card information.
However, if you have made it this far, you may find it useful to access the full range of features Grammarly offers. Especially for students and bloggers who run the risk of plagiarising; sometimes without even realizing it.
I recommend testing the waters before going premium. That way you know whether it works for you before putting down cash. I am currently still using their free version, but I plan to buy it sometime in the near future.
If you're a college student or a blogger, it may be a good idea to upgrade to premium for their plagiarism checker as it can be incredibly handy if you're doing a lot of writing that involves finding resources from the internet.
Is Grammarly The Best Grammar Tool?
Grammarly is not the only option when it comes to proofreading tools. There are many alternatives, but here are a few that are rated as highly as Grammarly.
Grammarly vs Ginger
Ginger is another grammar and writing checker that is exactly like Grammarly. However, whereas Grammarly focuses only on the English language, Ginger translates into 40 different languages. This makes it a better option for anyone who does not speak English.

Grammarly vs ProwritingAid
ProwritingAid is compatible with Google Docs and offers a one-time-pay option of $210. It offers big-picture feedback which is perfect for longer pieces of work such as books, essays, blog posts, short stories, etc. However, if you don't use Chrome as your browser, you will not be able to use their extension.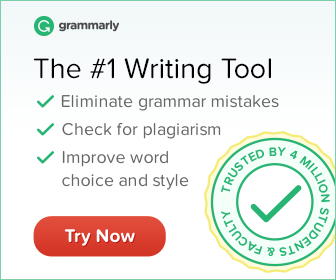 How Do You Like Grammarly?
I love Grammarly. It automatically points out my mistakes and hands me a solution for each one. You honestly can not ask for a quicker online proofreading tool compared to Grammarly.
What I find great about Grammarly is the data section where it tells you the reading and speaking time. Some of the information may be unnecessary at times, but it's nice to know how long it should take to read plus how readable it actually is. Readability is important to consider when writing something because if most of your readers can't understand it, the article will not perform as well.
The only con of Grammarly is that it's not currently compatible with Google Docs. This can be irritating if that's the main software you use for work. However, you can still upload the document to their editor or you can copy and paste it into their editor.
If you are set on using Google Docs and Grammarly together, you can download the chrome extension which makes it possible for Grammarly and Google Docs to respond to each other. Moreover, it will not work with any other extension besides the Chrome extension, so Safari and Internet Explorer are a no-go if you plan on working with Google Docs.
Overall, Grammarly is a great proofreading tool that can make your writing seem advanced and trustworthy. This is especially useful if you are the only person editing and revising your work since people are more likely to miss something without even realizing it. After all, you want to avoid all embarrassing spelling mistakes and grammatical errors.
grammarly review / grammarly review  / grammarly review / grammarly review / grammarly review / grammarly review