*This post may contain affiliate links, which means I may receive a small commission, at no cost to you, if you make a purchase through a link. See my full disclosure.
Cat-eyed sunglasses, jukeboxes, rotary phones, and vintage poodle dresses: those are some of the most prominent markers of retro style. Fun and flirty with a hint of nostalgia (more like a lot of nostalgia).

These retro gift ideas are perfect for anyone and everyone. If you have a flair for all things vintage or you know someone who does, then check out these cool and old-fashioned gifts that are destined to please retr-junkies.
Retro Appliances
This retro kitchen wall clock features a built-in thermometer and 60-minute timer making it the perfect addition to any kitchen.
Travel back to the '60s with this classic British Retro telephone.

Add a pop of color to your kitchen with this iconic Coca-Cola napkin dispenser.

Add a touch of retro-flair with this fun vintage fan.

This vintage countertop jukebox with bluetooth and CD player will give off nostalgic vibes with its retro color changing LED light tubing.

This breakfast station is perfect for small spaces. For all you college students out there, this may be a great addition to your dorm room/apartment.

This Victrola 50's retro bluetooth turntable with stereo, CD player and speakers is the perfect addition to any home.

This snow cone cart will bring back nostalgic feelings as you're scooping out the ice and pouring some flavoring on top.

This super cute fridge works perfectly and looks great in a small space. Add some retro vibes to your home with this vintage fridge.

This cute alarm clock will wake the dead according to some customers. If you're a heavy sleeper, this should most likely wake you up.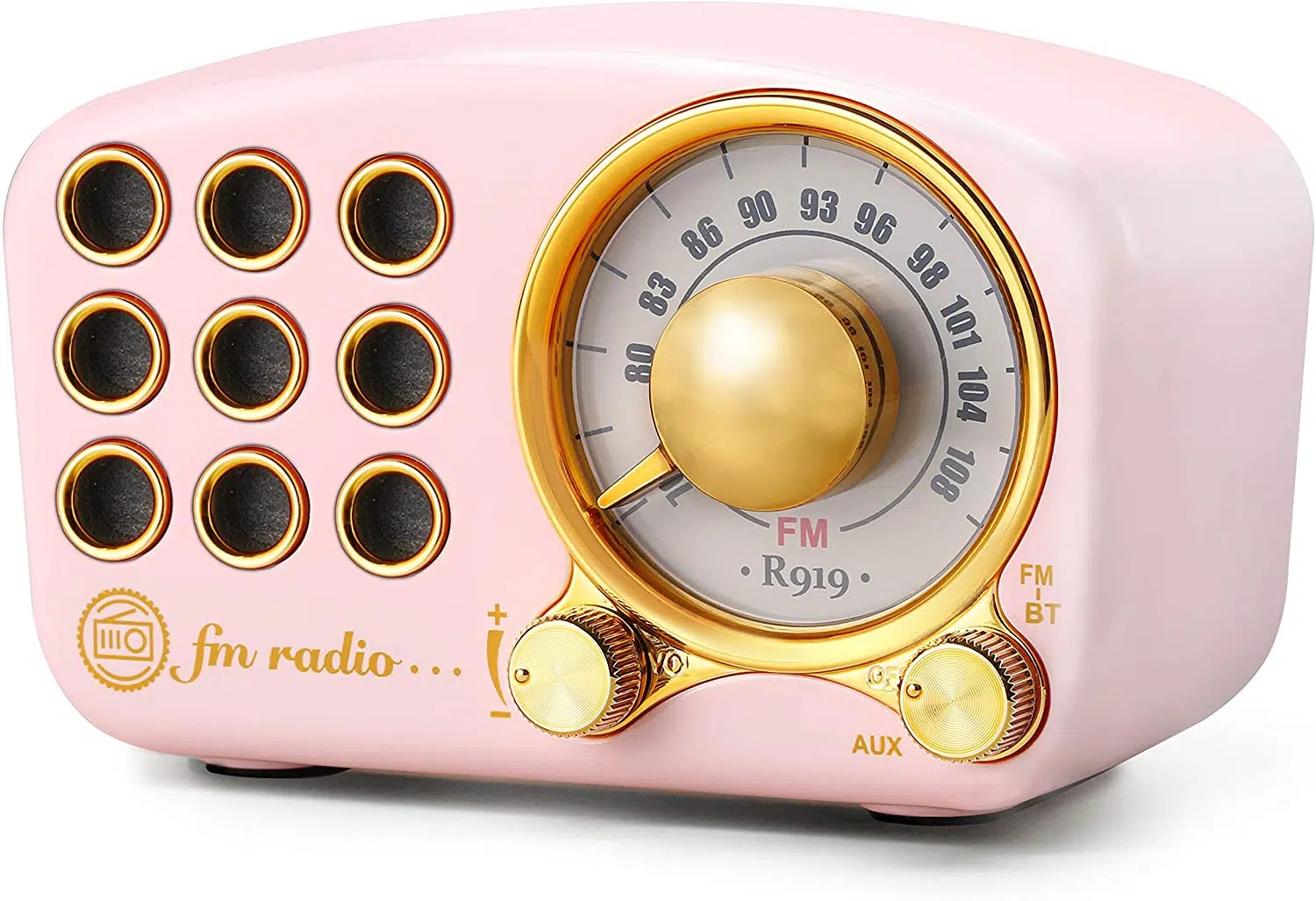 This small vintage retro bluetooth speaker is a perfect portable radio for traveling, home parties and the outdoors.
Retro Wall Decor
Have a man-cave? Need some decor for your deck? Add this retro sign to make any room feel comfy and vintage.

This cool retro sign will look great in any kitchen and really pull everything together.

This retro sign will add character to any room and would make a great addition to a game room.
Retro Accessories and Fashion
These vintage sunglasses are cute and trendy and can really tie together your outfit. According to customers, they fit perfectly and look super cute.

These super cute cat eye sunglasses will make any outfit look glamorous and stylish.

People absolutely love these quality vintage heart sunglasses. Especially for festivals.

This cute vintage backpack makes the perfect travel bag for any student (with a laptop pocket).

This beautiful dress is the perfect addition to your closet with its retro vibes.
Retro Toys
Get quick advice with this retro magic 8 ball when you have no idea what to do…or if you want to know your future.

This retro edition of Guess Who? inspired by the 1988 version will bring back waves of nostalgia for adults who loved playing this as kids.

Fisher-Price Retro Chatter Phone
This ringing rotary dial was the hot toy back in the day. Surprise your child (or anyone really) with this retro toy…a full circle. This can also be a great gag gift.

This classic toy lets you build anything. Explore your imagination and create new things with these fun logs.

This exciting game of lights and sounds is fun to play solo or with a bunch of friends.

This old-fashioned game is perfect for all ages and is a great stocking stuffer.

This slinky dog will remind you of your childhood and of Slinky from Toy Story of course.