*This post may contain affiliate links, which means I may receive a small commission, at no cost to you, if you make a purchase through a link. See my full disclosure.
Slow burn romances are pure perfection when you're desperate to escape the insta-love corner of the romance genre. Whether you love romances between childhood friends or enemies, this curated list of the best contemporary slow burn romance books has a little bit of everything. From office romances between enemies to second chance romances between childhood friends, you're bound to discover a few new slow burn romance books to add to your must-read shelf.
Vanessa Mazur is a glorified mother to the famous football legend nicknamed The Wall of Winnipeg. What was supposed to be a temporary position turned into a two-year game of running around like a chicken with its head cut off for a man who never even had the time to acknowledge her birthday. Knowing it's time she moves on, Van hands in her letter of resignation. Imagine her surprise when Aiden Graves shows up on her doorstep, asking that she come back.
As one of the best slow burn romance books, The Wall of Winnipeg needs to be on your TBR bookshelf. Plus, if you love enemies-to-lovers romances, you'll fall in love with this hidden gem. After all, Mariana Zapata puts the slow in slow burn.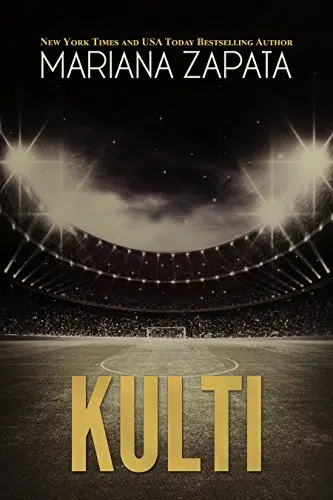 Budding soccer star Sal is thrilled when she hears about their new coach: Reiner Kulti. As her long-time childhood crush and idol, she can think of nothing better than being coached by the elusive soccer legend. That is until she meets him and realizes he's a shadow of the passionate champion she admired growing up.
Kulti is another one of the best slow burn romance books out there. If you love sports-themed, enemies-to-lovers romances with an age gap, then it's time to give Kulti a go. You'll love it.
According to the old adage, opposites attract. That is unless you're applying that saying to executive assistants Lucy Hutton and Joshua Templeman. From the moment they walk through those office doors, the two nemeses go to war, slinging passive-aggressive comments and scorned-filled glances at one another. And when the rivals learn of the upcoming promotion, their office becomes a warzone. But there's a thin line between love and hate.
If you're in the mood to read one of the best enemies-to-lovers books, this is it. The Hating Game is perfect for anyone interested in a slow burn office romance with loads of sexual tension.
When Hannah Wells finally finds someone who turns her on, she is eager to make a move. But there is one thing holding Hannah back: her lack of confidence in the sexual intimacy department. In her quest to break out of her comfort zone, Hannah agrees to tutor the arrogant captain of the hockey team. In exchange, Garrett agrees to help her overcome the dilemma. No one was supposed to catch feelings, but after an explosive night, Garrett is determined to convince Hannah that he's the one for her.
For a sports-themed, enemies-to-lovers romance that will keep you gripped from start to finish, The Deal is one of the best slow burn romance books for you. You'll be hooked from the moment Hannah makes the deal with the college bad boy.
In a dystopian future where sexual slavery is legal, Lila Velez is desperate to lose her virginity on her own terms before the troops arrive and take it by force. But when fate sets her on a collision course with Aleksey Fürst, a mysterious, broody man with ties to the troops, every one of Lila's plans goes up in flames.
The V Girl is an intense, heart-wrenching tale of freedom, trust, self-discovery and love that will stay in your thoughts for days after reading the last word. And if you love slow burn romances that are uniquely spun, Mya Robart's unconventional love story is a must-read.
With each passing year, Jasmine Suko knows her chances of winning the coveted gold medal dwindle and when her skating partner ditches her, she's ready to hang up her skates. But when Jasmine is offered a once-in-a-lifetime chance to compete in an upcoming competition, she accepts. Even if that means partnering up with the a-hole golden boy she's fantasized of pushing off a cliff for the past decade. Except it's not that easy.
If they want this partnership to work, they'll need to try to reign in the insults and refrain from killing each other before their big day. But between their grueling schedule and forced trust exercises, the nemeses soon learn there is a fine line between love and hate.
Fans of Kulti and The Wall of Winnipeg will love From Lukov with Love. This slow burn sports romance will end with you gushing about Jasmine and Lukov and falling into a YouTube figure skating rabbit hole.
Walking down the aisle with cold feet and second thoughts is not a great way to start a marriage, but what's she to do? Daisy has no other choice. She's broke. Every one of her credit cards has been canceled. And the cherry on top of this delightful situation? She's been threatened with jail time if she refuses to marry the mystery man. All she has to do is stick out the next six months with his traveling circus and then she's free.
Humorous, witty and emotional, Kiss an Angel centers around an arranged marriage that evolves from a fake relationship into something real. Daisy and Alex's slow burn romance will make you laugh, cry and think. It'll undoubtedly stay on your mind for quite some time.
Small town golden girl Sugar Beth Carey burned dozens of bridges growing up as the reigning Queen Bee of her high school. Since her regime-of-terror, life gave Sugar Beth a harsh reality check, pushing her to return to the one place she will never be welcomed: Parrish. Teaming with bitter ex-best friends, broken-hearted boyfriends, and a vengeful teacher-turned-author with a tarnished reputation, the residents of Parrish have not buried the hatchet.
And when Sugar Beth returns to town, broke and desperate, everybody wants their pound of flesh. After all, karma is a bitch.
Susan Elizabeth Phillips delivers a story of redemption, forgiveness and love in Ain't She Sweet. Filled with witty banter and laugh-out-loud moments, Ain't She Sweet is one of the best slow burn romance books, perfect for anyone in the mood for a hilarious second chance romance.
Love the villain? Then you'll love Vicious.
Vicious is one of the most ruthless fictional assholes out there. He has a heart of stone and basically treats everyone like dirt; a real winner over here. The person who is on the receiving end of his taunts and ridicule the most is Emilia LeBlanc, the daughter of the hired help living on the grounds of his father's estate. He treats her like utter crap and eventually runs her out of town. Ten years pass and they meet again. Vicious wants her back and won't stop until he wins her over.
For an unputdownable, slow burn romance with a cruel hero and a strong heroine, take a peek at Vicious . . . there's a thin line between love and hate.
Jared Trent and Tatum Brandt were best friends until the day Jared became Tate's worst tormentor.
On the eve of her departure to study abroad for a year, Tate attends a party only to find herself the target of a prank that leaves her feeling more relieved than ever to be heading off the next day. Fast forward a year later and Tate's back, more confident than ever. With her newfound maturity and Jared's decision to end his bullying ways, they are left to sort through their sordid past and address the bullying Tate went through.
As one of the best high school bully romance books, Bully is a must-read for anyone who loves slow burn romances between enemies.
After a fatal accident left Diana Casillas as the legal guardian of her two nephews, the 29-year-old is determined to give them a good life, though the transition has been anything but easy. While getting settled into her new home, she meets her smoking-hot neighbor Dallas Walker. The two get off on the wrong foot, but between neighborly events and baseball games, Diana and Dallas find themselves growing closer.
From the Queen of Slow Burn comes Wait for It, a steamy and captivating slow burn romance that ticks all the right boxes. As Diana is the cousin to soccer star Sal Casillas (from Kulti) and best friend to Van (from The Wall of Winnipeg and Me), Zapata fans will be happy to catch some moments with the beloved characters.
College graduate Bree Prescott flees from her hometown of Cincinnati, Ohio to the small lakeside town of Pelion, Maine for a fresh start. While there, she meets 23-year-old recluse Archer Hale who hasn't spoken for sixteen years after undergoing a traumatic experience. Determined to befriend the enigmatic man, Bree sets out to help Archer rediscover his voice and shatter the walls he's lived behind since he was 7-years-old.
Mia Sheridan weaves an unforgettable tale of friendship, forgiveness and love that will make you cry, laugh and swoon. Archer's Voice is not a slow burn romance you want to miss, so make sure to add it to your TBR list.
Fern Taylor is used to being invisible and overlooked. The only person who has ever really taken the time to see her is Bailey, her best friend and cousin. But when Fern's roped into penning love letters as her friend Rita to the town's golden boy, she realizes that she does want to be seen.
Ambrose Young is the gorgeous star wrestler with a full scholarship to college and a bright future. But what no one knows is that he's drowning under the pressure to retain his winning streak. And when the need to escape lands him and his four best friends in the military during 9/11, he suffers a devastating tragedy that leaves him mentally and physically scarred.
Making Faces is a heartbreaking story of loss, forgiveness, friendship, self-discovery and learning to love oneself. Amy Harmon will break your heart and leave you in an emotional state of despair after finishing this heavy masterpiece.
Suffering through yet another disastrous date, Reese Annesley sneaks over to the bathroom hallway to call her friend only to be overheard by a stranger, Chase Parker, who not only insults her but goes as far as to offer some dating advice. After that, Reese's mind-numbing date turns into one of the most memorable nights of her life.
Several hilarious encounters later, Reese lands a job at his company, prompting Chase to begin wooing her. But Reese has reasons for not wanting to jump into an office romance and Chase has reasons of his own for avoiding commitment.
Vi Keeland concocted a hilarious, banter-filled, slow burn office romance that will make you laugh, swoon and fall in love with Chase Parker. Trust me when I say he's one of the best book boyfriends out there.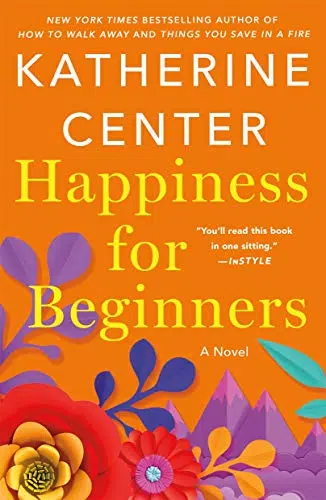 Determined to reinvent herself after a bitter divorce, Helen Carpenter signs herself up for a three-week wilderness survival course that will test her physically, mentally and emotionally. Hoping to take this time to piece herself back together, Helen's plans are quickly derailed when she discovers her younger brother's annoying best friend Jake Archer will be joining her on the trip. Yet, despite Helen's reservations, she finds herself falling for Jake's jubilant can-do attitude and unrelenting positivity.
If you're on the market for a slow burn age-gap romance that takes place out in the wilderness between a sister and her younger brother's best friend, read Happiness for Beginners.
After a suspicious accident, Amelia's brother brings her to an off-the-grid rehab facility known as Oasis. There she meets Dr. Leo Chastain, the psychiatrist in charge of the place. Leo believes he can help Amelia, but she knows she's beyond saving. With that in mind, Amelia turns her attention to Leo, putting all her efforts into enticing him into a hot and heavy fling. The question is, will Dr. Chastain give in?
L.M. Halloran brings us a taboo slow burn romance of self-discovery, acceptance, healing, passion and love between a physiatrist and his patient in The Fall Before Flight.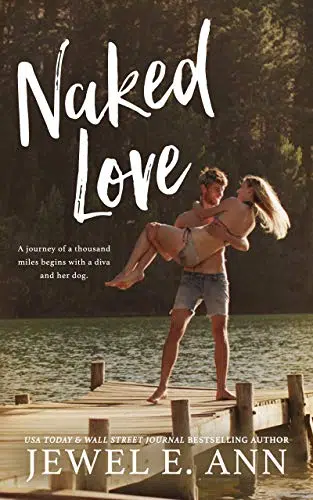 Avery Montgomery is desperately seeking a ride from Milwaukee to Los Angeles. The fashionista's prayers are answered when she learns of Jake Matthews's annual road trip to the West Coast. Jake has no patience for people he deems as materialistic and fake and he has Avery pegged as the ultimate diva. But when he agrees to let her travel with him, he slowly learns that he has Avery worked out all wrong.
Put together a bangin' playlist because you're about to embark on a lengthy, cross-country journey to the West Coast with two people who are complete opposites plus an insanely sweet dog. Naked Love is a funny, slow burn romance with bizarre, yet hilarious pit stops that will have you laughing till your stomach hurts.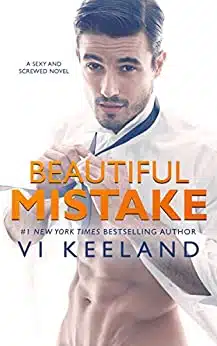 In a case of mistaken identity, grad student Rachel Martin verbally eviscerates the man she believes to be the guy who broke her best friend's heart. Imagine her surprise the day after when she meets the professor she is to be a TA for and it's none other than the stranger from the bar, Professor Caine West.
Vi Keeland must have a magic keyboard because she writes some of the best slow burn romance books and never fails to captivate her readers. In Beautiful Mistake, Keeland tells a story of family, friendship, passion, love, heartache and healing. It's undoubtedly one of her best slow burn romances yet, so I recommend adding it to your queue.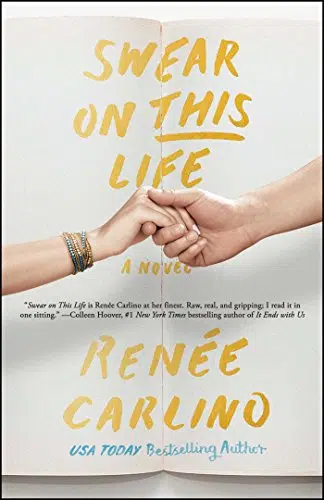 When struggling writer Emiline hears about the bestselling debut novel from unknown author J. Colby, she grudgingly starts reading it. The story follows two childhood best friends, Emerson and Jackson, who hope to leave their impoverished rural Ohio town behind and achieve greater things. A story that mimics Emiline's own childhood to a tee which can only mean one thing. The brilliant novelist J. Colby is none other than her best friend and first love Jace who she has not spoken to in over a decade.
Eager to read one of the best second chance romance books, featuring a story within a story? If you are, check out Swear on this Life. Between angst-filled, slow burn romance and the swoon-worthy hero, you won't be able to put this gem down!
When the uptight thirty-five-year-old lawyer Flint Hopkins rents out the upstairs unit to the bubbly, recently divorced music therapist Ellen Rodgers, he expects Beethoven and noise-canceling headphones. What Flint gets instead is a cacophony of sounds that permeate through the walls and drive him insane.
Determined to send Ellen on her way, Flint serves her with an eviction notice. But his plans are quickly derailed when his twelve-year-old autistic son Harrison becomes fast friends with Ellen and develops an appreciation for her music and four pet rats.
Hilarious, sexy and fun, Look the Part is an unputdownable rom-com and one of the best slow burn romance books, perfect for fans of music, the enemies-to-lovers trope and single fathers.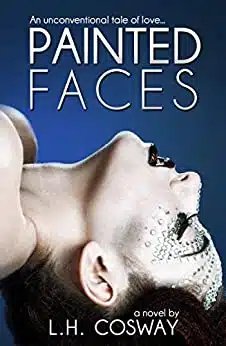 Painted Faces opens up to Freda, a quirky Dublin native with a penchant for speaking her mind, meeting her new neighbor Nicholas, a charismatic and witty cabaret performer. Nicholas instantly took to Fred, leading him to offer her a job as his assistant. Between work-related events and friendly hangouts, the two find themselves growing closer and closer. And when their sexual tension crackles into an inferno, Fred and Nicholas must decide whether to take the step that will irrevocably alter their relationship.
In Painted Faces, L.H. Cosway spins an unconventional love story of acceptance, passion, self-discovery, healing and love. This slow burn romance is perfect for anyone who's interested in reading an original love story with the friends-to-lovers trope.
Caroline Reynolds is done with her neighbor's late-night sexcapades. Ever since moving into her beautiful new apartment, she has been subjected to a chorus of moans, spanks, bangs and a sprinkle of meows. Thanks to the thin walls, she hears everything.
One night, she reaches her boiling point. Clad in a pink babydoll nightie with a glare that could kill, Caroline stomps over to her neighbor's door, ready for the confrontation that's been brewing ever since that first wall-bang. But the results of her midnight rendezvous are mixed.
For a laugh-out-loud slow burn romance between two neighbors who can't stand each other, I recommend checking out Alice Clayton's Wallbanger.
In a stroke of luck, Sophie Darling lands herself a seat in first class next to one of the most striking guys she's ever seen. Unfortunately for her, Gabriel Scott sees her as nothing more than a pest who's invading his space. But when Sophie learns of Gabriel's aversion to flying, she manages to take his mind off that little tidbit in the funniest of ways. All too quickly, the plane lands, marking what should be the end of Sophie and Gabriel's short, yet memorable friendship. However, fate has other plans.
Witty, steamy and funny-as-hell, Managed is an enchanting read perfect for anyone in the mood for a slow burn, friends-to-lovers romance between a broody hero and a hilarious heroine who level each other out perfectly.
When thirty-year-old English teacher Anna Emerson is offered a job to tutor sixteen-year-old T.J. Callahan at his family's summer home, she accepts. Anna and T.J. are en-route to meet up with T.J.'s family when the pilot suffers from a heart attack and crashes into the Indian Ocean. Their life jackets are the only things keeping them afloat before they find themselves on an uninhabited island.
As months shift into years, feelings surface. With nothing holding them back besides their own fears, it's up to them to shatter the barrier and take their relationship to the next level. After all, they only have each other.
Read On the Island if you're eager to devour one of the best slow burn, age-gap romance books featuring an unforgettable story of love, bravery and survival.
The story takes place in a small Southern town and starts with Alix French, an 8 year-old girl from a respected family, trying to help Nick Anderson, the 10 year-old son of an abusive drunk, by treating the wounds on his back. That one act would change the course of their lives forever. When tragedy hit, their bond was tested and it did not weather the storm.
Fifteen years later and Alix is finally getting her life back on track as she finalizes her divorce. What she did not foresee was Nick.
When he returns to town, Alix plans of pretending he doesn't exist are quickly shattered when she learns of his own plans. And those plans don't involve letting her slip through his fingers a second time.
Read The Sweet Gum Tree if you're interested in reading one of the best slow burn second chance romance books that will leave you at a loss for words.
At nineteen, Beyah has suffered more hardships than many could imagine. When tragedy strikes, Beyah is left with no option but to move from her trailer in Kentucky to a lavish beach house in Texas with a family she barely knows. There she meets her twenty-year-old neighbor Samson, a rich boy who comes from a life of privilege. On the surface, Beyah and Samson seem to be from two different worlds, but they have more in common than one would think.
Heart Bones tells the story of two broken individuals who find a home in one another, a home filled with unconditional love, trust and hope. Colleen Hoover delivers an emotional slow burn romance that you don't want to miss.
In a world of deadbeat parents and conditional love, young teens Eliza and Till find refuge in one another. And to escape their bleak realities, they turn a dilapidated apartment into their makeshift home. But when life tears them apart, the two go on to forge their own paths, separately. That is until fate brings them back together. Now Till needs Eliza more than ever because he's about to endure the toughest battle of his life.
Heartbreaking, emotional and beautiful, Fighting Silence is an outstanding tale of two friends who fall in love and endure countless hardships along the way. By the end, Aly Martinez's words will leave you wrecked and ruined. And I mean ruined. You won't be able to think about this book without feeling weepy.
Olivia and Caleb met in college…and the rest is history. That is, until things ended badly, pushing Olivia to run for the hills. Four years pass before Olivia suddenly runs into Caleb again. Expecting an awkward and chilly interaction, Olivia's shocked when she realizes he has no idea who she is. Turns out, he's suffering from a severe form of amnesia after a car accident.
With Caleb's lack of memories, Olivia sees this as a prime time to turn back the clock and start over, maybe even fall back in love. The only problem with this plan is Caleb's current girlfriend Leah who has no plans of letting him go. Olivia is walking on a tightrope and one misstep can destroy everything.
In the mood for a slow burn romance with a twist that you'll never see coming? If yes, you should think about reading The Opportunist. Tarryn Fisher does not disappoint with this second chance romance.
When wilderness expert Harper Ward is called into the sheriff's office and asked to help canvas an area for a murder investigation, she naturally accepts. While working the case, she meets the main suspect Lucas, a man deemed a savage by many. But the more she learns about the mysterious man who lives in the wild, the more curious Harper becomes. And when the questions continue to build, Harper and Lucas must decide whether they're ready to face the shocking truths.
Mia Sheridan weaves a beautiful tale of mystery, secrets, survival, love and healing. Filled with twists and turns, Savaged is a slow burn romance that will keep you on the edge of your seat.
City girl Calla Fletcher flies out to Alaska to reconnect with her estranged father Wren after learning that his days are numbered. But when it comes time to leave the beautiful state behind, Calla finds herself pulled in two different directions: one pushing her to the bustling city of Toronto and the other to the brutally honest, rugged Alaskan pilot Jonah.
K.A. Tucker brings us a heartwarming tale of family, heartbreak and unexpected love. The slow progression of Calla and Jonah's relationship from enemies-to-lovers is pure perfection. The Simple Wild is undoubtedly one of the best contemporary slow burn romance books, so you would be doing yourself a disservice by not reading this gem.
Ruthless Knight opens up to Cole Covington, the star quarterback and popular heartbreaker, drunkenly laying his heart out to Sawyer Church, the sarcastic nerd and resident bible-thumping do-gooder of Royal Hearts Academy. And when Cole asks Sawyer to be his fake girlfriend, the two unwittingly find themselves falling for one another despite their differences.
Ashley Jade is a queen at crafting the perfect high school bully romances and Ruthless Knight may be one of her best slow burn romance books yet.
What happens when you fall for your boyfriend's dad? Yeah, imagine that for a second. Talk about awkward family dinners.
Nineteen-year-old Jordan is older beyond her years and struggling to make ends meet. Moving into her boyfriend's father's house rent-free will help her save up money, but it will also bring about many complications when sparks fly between Jordan and Pike. Will their nineteen-year age gap keep them apart or will it be said boyfriend and son Cole.
Read Birthday Girl if you're in the mood for one of the best slow burn romance books centered around a beautiful relationship between a 19-year-old and her boyfriend's dad.
Marriage counselor Emerie Rose is in the middle of admiring her new Park Avenue office when some strange dude breaks in. After spending hours at the police station, Emerie finds herself down on her luck. Not only is divorce attorney Drew Jagger the rightful owner of the office, but she's also been swindled out of her life savings. The only silver lining is Drew's offer to share the office space until she finds a new place. In return, all Emerie has to do is answer calls while Drew's secretary is out. Opposites in every way, the two find themselves unable to deny their growing attraction.
Egomaniac is a funny office romance between a dirty talking lawyer and a sweet marriage counselor, perfect for fans of slow burn romances with tons of steam.
Jake Becker plays by his own rules. As an up-and-coming criminal defense attorney who's at the top of his game, Jake is scoring in the courtroom and the bedroom. But when a twist of fate pushes him into Chelsea McQuaid's path, everything changes.
After a tragic accident left Chelsea the sole guardian to her six nieces and nephews, she's struggling to keep them afloat. Instead of grad school, Chelsea's life now revolves around changing diapers and lugging the kids around town. But everything changes when Jake enters their life.
Sustained is a charming, laugh-out-loud romance between a lawyer who avoids commitment at all costs and a single parent of six who has no plans of entering a relationship.
British rock god Alex Winslow is an addict stuck on lockdown after spiraling down a rabbit hole of self-destruction upon learning of his girlfriend and best friend's betrayal. Set to go on tour, his agent hires a sobriety companion "babysitter" to help keep him from on the road to recovery while on the road.
Enter Indigo Bellamy. Indie needs this job and if that means dealing with Alex's cantankerous ass, so be it. Nothing will dissuade Indie from a job that could be the key to helping her family. But that doesn't mean it'll be easy when it comes to the serial heartbreaker.
L.J. Shen is a master at crafting slow burn, enemies-to-lovers romances and Midnight Blue is a shining example. Indie and Alex's story is one of healing, forgiveness and love. Trust me when I say it will make your heart race.
Take a relaxing vacation with Olive Torres and Ethan Thomas on their Hawaii honeymoon. Well, it would be relaxing if Olive and Ethan weren't always at each other's throats and if the honeymoon was meant for them.
The unlucky twin of the bride Olive finds an unlikely nemesis in her future brother-in-law's brother Ethan after a rocky first impression. When everyone in the wedding party besides Olive and Ethan falls sick with food poisoning, the newlyweds insist the two to go on their non refundable honeymoon trip. Deciding they can simply ignore one another while on the trip, they accept. But their plans are quickly dashed, pushing them to create an elaborate ruse that ends with them in a fake marriage.
For a witty and hilarious fake dating, enemies-to-lovers romance about two people who are forced to be around each other because their siblings are getting married, The Unhoneymooners is the perfect slow burn romance read for you.
Best friends Mercedes Lopez, Noah Andelin and Cora McKinney were inseparable growing up. But when Cora asked Mercedes if she was in love with Noah, she told Cora the biggest lie of her life. From that day on, Mercedes would be the best friend, the bridesmaid, the godmother and the glue that held Noah together when tragedy struck and his life came crashing down in a matter of minutes.
The Smallest Part is a friends-to-lovers romance centered around a single dad and his best friend. Amy Harmon brings us a poignant tale of friendship, heartache, loss, forgiveness and love in this beautiful slow burn romance.
Meet Drew Evans: a devilishly handsome businessman with a penchant for sarcasm and enough charm to charm the pants off any woman who catches his eye. Well, until Katherine Brooks.
Driven, smart and assertive, Kate refuses to allow anything to derail her road to success. Including her co-worker Drew Evans.
When they're pitted against each other to secure a business deal, Drew soon realizes that his feelings for the beautiful college grad go much deeper than he could have ever imagined.
Tangled tells the story of a lovable asshole and an ambitious grad who have met their match in one another in this laugh-out-loud enemies-to-lovers office romance.
Greyson East had all of Eleanor's firsts: her first kiss, first boyfriend, first love and first heartbreak. When Eleanor interviews for a nanny gig, she is shocked to find out that the dad is none other than Greyson East, except this man is no longer the boy she fondly remembers.
When dealt a bad hand in life, some boats sink and others float. In Greyson's case, his boat lays in ruins in the deepest trench of the ocean. Cold and detached, Grey has shut everyone out and refuses to shed the armoured skin he now gleans. When his high school flame reappears as the new nanny, he makes her promise to keep their past in the past, but the past rarely stays buried.
For a slow burn second-chance love story between high school sweethearts who were taken down separate paths only to meet up years later, read Eleanor & Grey.
When Lucy temporarily moves in with her best friend Olive and her husband Jason, she never expects the legendary Hollywood heartthrob Adam Connor to move in next door with his son. Curious to catch a glimpse of the famous bachelor, Lucy and Olive dabble in some light espionage and peer over the fence. In a twist of fate, Lucy finds herself locked behind bars with a new brand-new enemy in Adam Connor.
Hate Adam Connor? Is that even possible? Ella Maise delivers a funny, swoonworthy romance between a recently divorced single dad and a heartbroken college grad. Filled with off the charts chemistry, this enemies to lovers romance will have you breaking out the bullhorn, confessing your love to Adam Connor.