*This post may contain affiliate links, which means I may receive a small commission, at no cost to you, if you make a purchase through a link. See my full disclosure.
Whether you're choosing a new theme or just starting out, premium Wordpress themes are great to look into if you're unsure of what you want. With many different features and builders, you won't have to worry about running out of customization options. Your website will have potential.
Check this out if you want to find the best places to look for premium themes. Some are marketplaces, so you might want to do your own research on the theme itself.
A rule of thumb: don't download free themes off the internet and if the theme has more negative reviews than positive, move on to a different theme.
If you're not sure what to look for when choosing a premium Wordpress theme, then you can find everything you need to know here.
StudioPress
StudioPress is one of the most popular premium theme providers. Over 213,000 people are currently using it with 500,000+ WordPress websites powered by Genesis.
Each theme is a beautiful piece of work, created from the Genesis Framework. Genesis is an impressive framework that makes your site quicker, more SEO-friendly and much more secure. With Genesis, you won't have to worry about any bloat like many other premium themes.
All Genesis themes are gutenberg ready which is important since the latest WordPress update has fully integrated it into their editor. Everything will run smoothly with StudioPress themes.
Check out StudioPress Themes
Elegant Themes
Elegant themes are very nice to look at and will allow for unique layouts. They give an elegant edge at a value price you can't beat.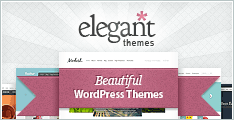 If you decide to go with the membership, you have two options: an $89 yearly fee (most popular) or a one time fee of $249 (best deal). With this you'll get 87 beautiful themes and 3 great plugins. Another plus is Divi, a popular WordPress Theme and Visual Page Editor which will change the way you build websites.

ThemeForest Marketplace
ThemeForest is a marketplace with a multitude of premium themes. Starting at only $2, you'll definitely be able to find something in your budget with over 44,000 available themes. Still, make sure to check out the ratings/reviews before jumping the gun.

I bought my theme from ThemeForest and everything has gone smoothly so far. The theme I am currently using is Zeen, but I was also looking at Newspaper 9 and Avada. The only reason for why I didn't go with Newspaper 9 was because it wasn't RTL ready. I'm not sure how important that is, but after reading some articles, I came to the conclusion that it was important enough.
MOJO Marketplace
MOJO Marketplace has a variety of premium themes. Not only do they have WordPress themes, there are also themes specifically made for Drupal, Joomla, Magento, Prestashop, Shopify and more.
MOJO also sells plugins for different CMS platforms which will add more functionality to your website. They also offer professional services if you need help with marketing, design, writing or development.
CSSIgniter
CSSIgniter Themes are great for a multitude of reasons and, with over 90,000 happy customers, you know you'll be getting your money's worth.

Each theme is compatible with both the classic editor, for those who aren't ready to make the switch, and Gutenberg. You won't have to worry about your website breaking from updates either since they check the compatibility in advance. Makes everything that much simpler.

The themes are all mobile-optimized as well which is a must in this day and age. Many people will be checking out your articles on a phone, so always check that the theme is mobile-optimized before purchasing.
ThemeFuse
With more than 50 themes, ThemeFuse will have something for you. Each theme designed solely with aesthetics in mind, you always find the themes to be pleasing to the eye; perfect for all audiences.

ThemeFuse themes are also easily customizable for those of us who don't understand anything about coding. Simplicity is key when it comes to these themes.

Premium customer support is another great feature where questions are answered very quickly and efficiently.

MyThemeShop
With over 530,000 happy customers, MyThemeShop is another great place to search for a premium theme. You only have to buy once to access lifetime usage of that product or you could sign up for a membership to gain access to all themes and plugins.

MyThemeShop has fully responsive designs and will make your site load faster. Another pro to buying from here are the free WordPress tutorials which will be especially helpful if you're just starting out.

Themeisle
ThemeIsle is home to many eye candy themes that will get people interested and invested. With over 470,000 customers, ThemeIsle is a reputable provider that will help jumpstart your business with an online presence.

Their designs are pixel perfect, so not only will they be functioning beautifully on the inside, but also on the outside. Take a look at the 30+ themes they offer and see if anything strikes your fancy. Something's bound to!